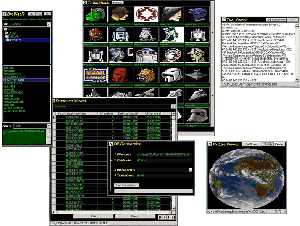 Browse your disk and just click on a file, to view, edit it.. File Type supported : BMP, GIF, JPG, TXT, RTF, MDB...
I did this work for the University Institute of Technology - Computer Sciences Department from Strasbourg.
You may need some Visual Basic Controls, see browser.txt in the ZIP file for more information, help, etc...