A simple and very short cut of some 3D abstract - and less abstract - scenes I have done years ago...
The AVI clip was compressed using the 4.11 DivX drivers for video and MP3 for audio.
Click here to download the drivers. To view the video, click on the image bellow.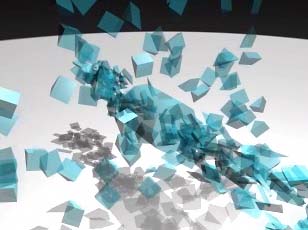 length: ~40s, size: ~7Mb